After successful modification of amphibious tanks BTR-50 (a BTR-50 PM) TNI-AL, this time in collaboration with PT.PINDAD, PT PAL build a newest amphibious tanks for troop transport with a Floating Armoured Vehicle (PAL-AFV).
Built with reference to the BTR-50PM, PAL-AFV has the form and technical specifications that are not much different. Significant differences only on the use of Diesel engines inline 8-cylinder is used, so that the energy produced can reach 300Hp.
Cruising ability increased from 400Km to 480Km. To speed increased from 60Km/jam street 50Km/jam be normal. But the weight of the vehicle also increased to nearly 15 tons.
For personnel haulage capacity is no different with BTR-50. Ie 3 tankers and 14 troops, with operational capabilities (endurance) for 8 hours.
As we all know there are some weak points are then modified from the BTR-50p. One of them is crucial is that the water line parallel to the hole position suction machine. But this has been improved and perfected the amphibious tanks are PAL-AFV.
Not explained when prototypenya will be made by PT.PINDAD, but based on information obtained from PT.PAL moderators at the 2008 Indo-Defense yesterday (19-22 November 2008) in 2009, hopefully there will already realization.
It is also increasingly clear Transfer of Technology (ToT) between RI (represented PINDAD) and Korea in terms of technology and the drive wheel suspension chain. Namely to support the development of this amphibious armored (PAL-AFV), and plans to realize PINDAD Light-replacement Scorpion tanks.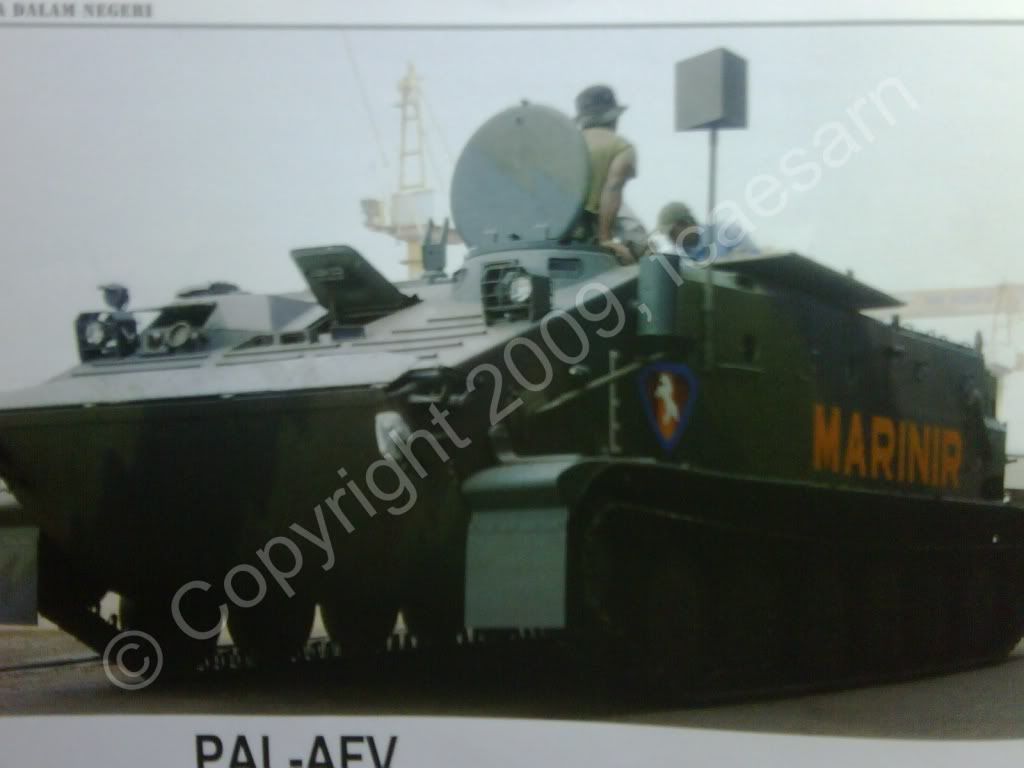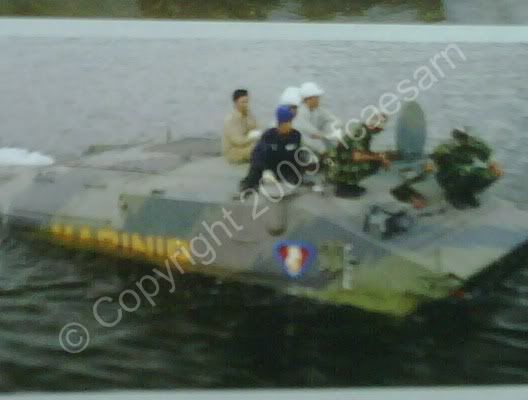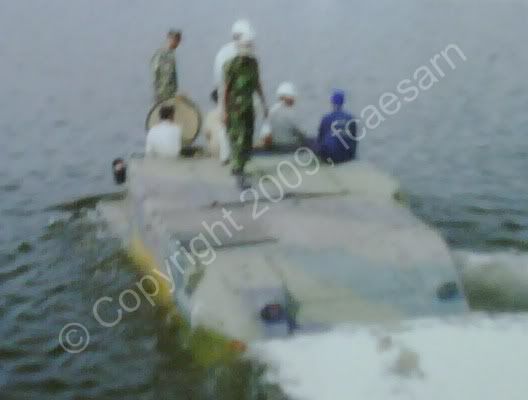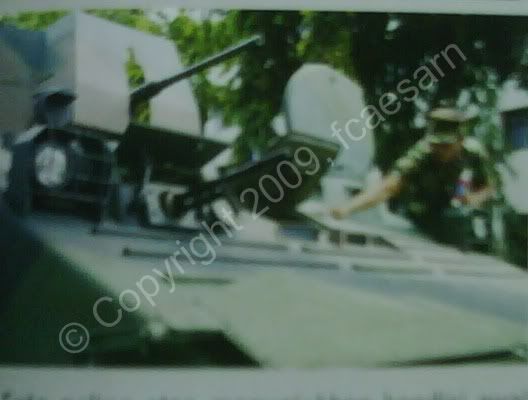 loading...